A new pillar in my life
African American, Assumption of Mary, Christ, Church (building), God, God in my life, I became angry, I wanted to believe, Jesus, Mary (mother of Jesus), Mother, words of encouragement,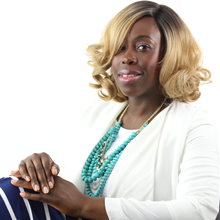 "Growing up, my parents separated, so it was up to my mother and grandmother to raise my sisters and me."
"It was difficult not having a positive male role model around, while at the same time seeing my mother struggling to raise us. I kept all these feelings to myself and would not tell anybody.
My father's absence from my life meant that I became angry at men. I also began to distance myself from other people, as I feared a similar rejection to the one my mother went through with my father. When my mother passed away it became challenging, because she was the one person who I looked to for support.
When I was in a relationship with a previous partner, I started to see a change in him. He started to behave in a passive aggressive manner. I would often talk to him about his behaviour, but he would make it seem as though I was the one with the anger issues. I felt disappointed because I had invested time in the relationship; I wanted to believe that it would not follow the pattern of my mother and grandmother's relationships, but it did.
However, on the bright side, the UCKG HelpCentre meetings gave me words of encouragement. This taught me how to use my faith and to be more persistent. So I made a vow that I wouldn't give up on God because He hadn't given up on me. When I prasticed what I had learnt, within a couple of months I saw a difference inside of me. Even though my relationship had ended, I didn't feel alone because I now had God in my life.
Today, I don't hold grudges and I'm not bitter towards men. I have learnt to forgive to the extent that I now greet those who had once disappointed me."
Sola Buriamoh