A father's pain
addicted to drugs, Instagram, London, make our dream a reality, the financial success, Youngest son,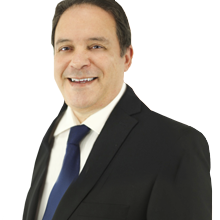 I had completely shut myself away from the world.
I can honestly say that stepping foot in the UCKG HelpCentre is one of the best decisions I've made.
It all began when my wife started attending the HelpCentre, due to our youngest son. He was heavily addicted to drugs and he sold it too. I felt so disappointed as a father. All I remember was constant arguments between him and I. However, it was my son's recovery that surprised me. He began attending the HelpCentre with his mother and the results were impressive.
When these changes were happening around me, I asked myself, 'What am I waiting for?' When I joined, I began to receive positive advice and encouragement to help me achieve my dreams. I then took part in a major purpose to improve our finances, so my brother in law and I decided to move to London to make our dream a reality.
When our business started thriving, I was able to pay off all my debts back home.
Whilst in London we continue to attend the meetings at the HelpCentre, and have always seen positive results.
Beyond all the financial success the most important is that, my wife and I are genuinely happy and our children back home are doing very well.
Ricardo Lúcio