A better life after addiction
a powerful experience, Amen., Christ, First Epistle to the Corinthians, God, Holy Spirit, Jesus, Lord, my house and family,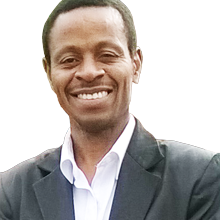 I would always drink but my habit got worse when my sister and her children, to whom I was close, stopped talking to me. Also, the mother of my two children called the police to escort me out of the house, because she couldn't cope with my unfaithfulness. When I drank, I would end up partying or sleeping around. I spoke with friends to see if they could help with my addiction, but I wasn't successful.
I attended the HelpCentre on most weekdays as well as Sunday. I started to take in the words that were preached in order for it to take place in my life. Similar to the ACT meetings, I took part in the 21- day fast, which helped me to realise that I couldn't overcome my addiction alone. I gave my all and it was such a powerful experience when the Holy Spirit came over me.
Today, everything I had lost – my house and family – I have now gained in great proportion. I have started my new life with another woman and we have a lovely baby girl together. Life is great and God has more in store for my family and me.
Nigel Edwards