5 Ways to cope with negative news in the media
our mental health, Take a break, the latest news,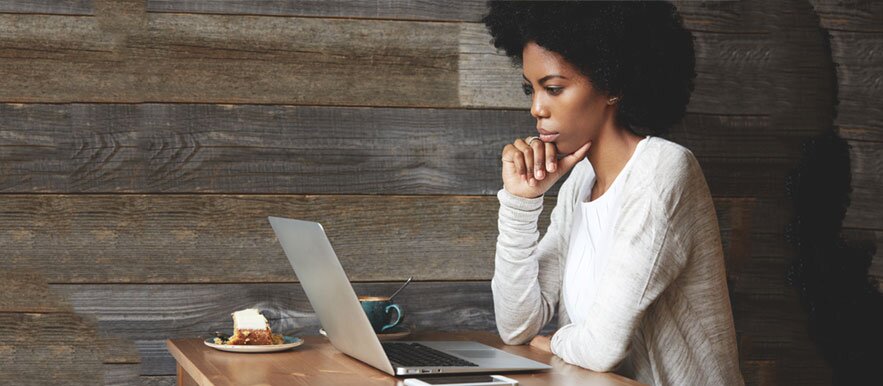 With social media being used as another gateway to the latest news, it's easier than ever to be bombarded with events that are happening all over the world. However, the majority of the things that are included in the news usually feature negative headlines – such as terrorism, economic problems, war and much more. It's very rare to see positive news, and it's unlikely to change since the negative headlines are what catches people's attention. Political scientist Shana Gadarian says: 'Media competition means that journalists and editors have incentives to use emotionally powerful visuals and story lines to gain and maintain ever-shrinking news audiences.'
But our constant exposure to negative news can have damaging consequences on our mental health. According to British psychologist Dr Graham Davey, exposure to negative news can trigger feelings of anxiety, stress, and can even contribute to traumatic stress disorder (PTSD). As well as this, negative news can also affect your mood and the way you view the world. You are more likely to worry about your surroundings, especially after viewing traumatic images. 'It can still lead to a pessimism and world-weariness that leads us to perceive the state of the world in an overly negative light – leading us to ignore and overshadow the many things that are working,' Dr Graham says.
You don't have to completely isolate yourself from the events going on in the world, but you can limit your exposure to negative news – therefore improving your mental health. Here are some ways you can do that if you are finding it hard to handle the news:
Take a break from the news – Take a break from viewing the news excessively. You can read headlines but avoid reading into it too much, especially if it is a very traumatic incident. Take a detox from the news for a couple of days and spend some time doing other activities you enjoy.
Avoid drinking too much caffeine – Even though this ingredient is known to increase your energy, it can also increase anxiety and put you in an altered state. You don't have to completely quit but consider having a balanced amount.
If you are prone to depression, don't be afraid to get help – Whether you prefer going to a professional or a doctor, make sure you take the right step to improve your mental health. There is no shame in getting help.
Be honest with yourself – From terrorism to fire-related incidents, there have been many traumatic events recently and they can leave us feeling very scared. If you feel like this, don't try to pretend that you are ok, instead be honest with yourself and take the right steps to overcome this fear.
Be wary of social media – These days, we receive faster news updates on social media than on any other platform; however, if we are constantly looking at these updates, they can leave us feeling overwhelmed and anxious. Don't shy away from logging off every now and then.
If you feel as though you are experiencing any of the above issues, we have a free 24hr helpline with professional advisors willing to help you. If you would like to speak to someone from our helpline, please call 020 7686 6000.
Sources*https://www.huffingtonpost.co.uk/dave-meldrum/coping-news-too-much_b_17206232.html https://www.huffingtonpost.com/2015/02/19/violent-media-anxiety_n_6671732.html